L5 Apprenticeship Standard
for Assistant Practitioner in Healthcare
This Apprenticeship Standard has been developed in consultation with Skills for Health, The Royal College of Nursing, various NHS Foundation trusts and hospices.
Aims of this qualification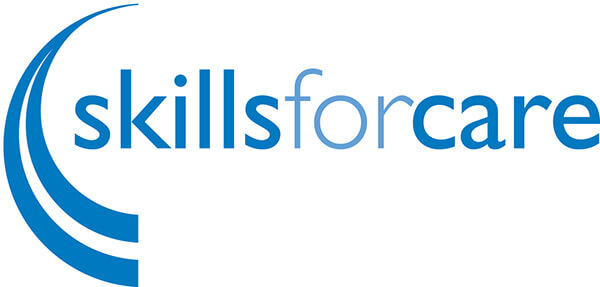 This qualification has been developed in consultation with employers within the healthcare sector, professional bodies, awarding organisations, higher education institutions and training providers. The apprenticeship ensures that apprentices become competent Assistant Practitioners in Health.
Job Roles this qualification is suitable for:
Assistant Practitioners work as part of the wider health and social care team and have direct contact with patients, service users or clients providing high quality and compassionate care. Assistant Practitioners work at a level above that of Healthcare Support Workers and have a more in-depth understanding about factors that influence health and ill-health (e.g. anatomy and physiology). Assistant Practitioner is a job title applied to a very wide variety of roles that have been developed locally by employers to meet individual service need.
On completion of this apprenticeship the learner will be a competent Assistant Practitioner in the health sector. The apprenticeship standard provides a high-level description of the skills, knowledge, values and behaviours required of the Assistant Practitioner.
Examples of common work activities include assisting in total patient assessment, coordination of care (including referrals to other practitioners) and higher clinical skills such as catheterisation, wound care and discharge planning. Assistant Practitioners can be found working in a range of areas such as Cancer Services, Physiotherapy, Genitourinary Medicine, Orthopaedics, Hospice Care, Mental Health, Social Care, Community, Occupational Therapy, Learning Disabilities as well as hybrid roles that cross traditional occupational areas. Assistant Practitioners will therefore develop additional skills and knowledge based on their employer's requirements depending on the clinical or professional area within which they are working.
Underpinning knowledge covered throughout includes:
the principles and philosophy of health and social care
the physiology, organisation and function of the human body
lifespan developments and healthcare needs from prenatal to end of life/bereavement
research and development in the health and social care sector to inform and improve quality of care
provision and promotion of holistic person-centred care and support, duty of care and safeguarding of individuals
the importance of the strategic environment in health and social care and the implications for the individual
the importance of current evidence-based practice within the scope of the role.
It is strongly recommended that on programme assessment of knowledge, skills and behaviour outcomes en-route to the final synoptic end-point assessment takes place. This will be with the allocated Tutor and may be conducted either remotely or face to face.
The programme consists of the following:
The Apprenticeship Standard for Assistant Practitioner (Health)
Level 5 Diploma for Assistant Practitioners in Healthcare
Functional Skills maths level 2
Functional Skills English level 2
The Care Certificate
End Point Assessment
Understand your role
Your personal development
Duty of care
Equality and diversity
Work in a person-centred way
Communication
Privacy and dignity
Fluids and nutrition
Awareness of mental health, dementia and learning disabilities
Safeguarding adults
Safeguarding children
Basic life support
Health and safety
Handling information
Infection prevention and control

The learner will be allocated a qualified Tutor to support the full completion of the qualification and prepare for end point assessment. The tutor will meet with the learner on a regular basis in the workplace to conduct assessments which will be planned with the learner and their manager; assessment will also be conducted through a blended model of e–Learning and face to face delivery. The Tutor will manage the learner's portfolio of evidence using an online electronic system called OneFile and provide regular updates about progress. The learner can contact their Tutor in between visits to discuss any aspect of the qualification and will have access to their individual learner's portfolio.
An End Point Assessment will be carried out by staff from an independent End Point Assessment centre approved on the Register of End Point Assessment Organisations (EPAO).  
The End Point Assessment will test the entire apprenticeship standard and will be undertaken as follows:  
A multiple choice and short answer test (90 minutes)
An observation of practice undertaken in the workplace (90 minutes)
A reflective journal completed by the apprentice. The apprentice reflects on the development of the following components from the apprenticeship standard: Case Management / Supervision & Teaching
An interview (30 – 60 minutes) in the form of a professional discussion to enable the apprentice to further showcase their knowledge, skills and 
The End Point Assessment requires apprentices to demonstrate they have achieved the standard.
Before the learner is ready to undertake the End Point Assessment by their employer and learning provider, they are required to Achieve the Level 5 Diploma for Assistant Practitioners in Healthcare
Complete all 15 units of the Care Certificate
Achieve Level 2 maths and English Functional Skills
Complete a reflective journal. The apprentice reflects on their knowledge and skills development as well as their approach to the workplace (the values and behaviours)
Industry Specific Requirements: – Work in line with The Code of Conduct for Healthcare Support Workers and Adult Social Care Workers in
The purpose of the End Point Assessment is to test (in a synoptic way) the Skills, Knowledge and Behaviours of the learner as set out in the apprenticeship standard
End Point Assessment provides learners with a showcase opportunity to provide oral and documentary evidence of their knowledge, skills and behaviours developed throughout the apprenticeship. This enables the independent assessor to assess the skills and behaviours of the learner by observing them in the course of their normal work. This will help to test the knowledge acquired by the learner throughout the apprenticeship.
How long will it take to complete?
The qualification usually takes around 18-24 months however it is possible to complete earlier depending on existing achievement and individual circumstance, this can be discussed with the Tutor.
For those Assistant Practitioners who wish to progress into Registered Practice, the apprenticeship can provide credits into some Higher Education programmes aligned to professional registration.
Units can also be used for continuing professional development in the learner's chosen field.
We at Pier Training would be very happy to discuss any aspect of this or any other Apprenticeship Qualification you may be interested in.
Please don't hesitate to get in touch, we look forward to hearing from you.